In reviewing Tony Isabella's 1,000 Comic Books You Must Read, I thought of my favorite comics.  But I don't have a number. I do have a list of my very favorite comics from the Marvel Era, 1961-1977 and of course, they are all individual issues.
Today, instead of getting back issues, many people get trade paperbacks and Marvel Masterworks with great stories in them. Amazon is a great way to get them "cheap" and Tales of Wonder often runs half priced sales on these books. Amazon and Ebay are also places you can get them used at good prices.
So let us pretend we are going into the World's Largest Comic Book store. You don't have all the money in the world, and you ask me to recommend the best Marvel Masterworks or Omnibuses!  Which ones would I point you too? Now there are about 170 Masterworks out there, so if you are as rich as Tony Stark, we'd get them all.  But if you are not rich, here are the best of the best, in my view. I tried to limit myself to about 25, but then I raised it so I could add the Atlas and Golden Age books.
I will try NOT to be concerned with history, of presenting the Marvel Universe as it unfolds. I just want to list great comic books.  But if you want some history, just get the first volume of all the Marvel Masterworks that have characters from the 1960s.
But first, here is a list of my favorite Marvel stories; followed by the Masterworks volumes I enjoyed the most.
Amazing Fantasy #15
Amazing Spider-Man #3, 14, 17–19, 26–27, 31–33,  39–40, 50, 90, 96–98, 121–122
Spectacular Spider-Man Vol. 1 #1, 2
Avengers #4, 16, 57, 58, 92–94, 97
Captain America #100, 110–111, 113, 154–156
Death of Captain Marvel Graphic Novel
Conan #1, 4,
Daredevil #1, 7
Fantastic Four #1, 4, 5, 15, 19, 25, 26, 32, 39, 40, 44, 48–50, 51, 52, 60, 64, 66, 67, Annual #1–6
Howard the Duck #1
Hulk #1, 140, #180–181
Iron Man #55
Marvels #1–4
Marvel Premiere #1 (Warlock)
Nick Fury #1–3, 5
Savage Tales #1
Sgt. Fury #13, 45, 46, Annual #4
Special Marvel Edition #15
Silver Surfer #1–4 and Graphic novel
Strange Tales #115, 135, 156–162, 165, 166, 167
Sub-Mariner #8, 14
Tales of Suspense #39
Tales to Astonish #60, 70
Thor (Journey Into Mystery) #83, 126–129, 136, 147, 158, 159;
Tales Of Asgard Issues #97–145
Tomb of Dracula #10
World's Unknown #1
X-Men #1; Giant-Size 1
The Best of the Masterworks Library
Fantastic Firsts:
This volume collects the origin and first appearances of the great Marvel Characters. It is history, but I am recommending it because it is just a great read. Spiderman, Thor, Dr. Strange, Namor, Ant-Man Iron Man, Nick Fury, Captain America, The Fantastic Four, The Avengers, X-Men and the Wolverine!
Before there were great heroes at Marvel, the great storytellers were developing their craft on short anthology stories.  My favorite three of the early Marvel Age are:
Amazing Adventures/Fantasy Omnibus:
All 15 stories are here and they are wonderful, the first 6 issues are primarily stories by Jack Kirby and the last issues are by Steve Ditko. They are among my favorites. In the same line, with the same artists are two other great books:
Tales to Astonish Vol. 4, which has the best cover and the best introduction! And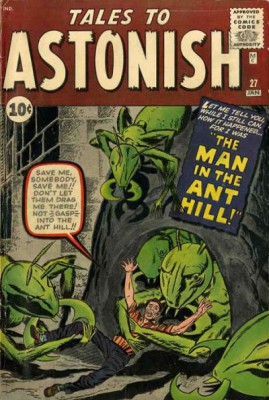 Tales of Suspense Vol. 4, whose introduction is not quite as good as TOA. But he tried!
Fantastic Four Omnibuses I and II:
The Omnibus series generally contain either complete runs, or up to 45 issues!  They are bigger than the Masterworks, 19%, generally have letter columns, and are significantly less expensive than getting the equivalent Masterworks.
This is Lee and Kirby at the top of their game and getting better and better. The first Dr. Doom, the introduction of the Silver Surfer and Galactus, and so much more. I think that there is only one Omnibus that competes with these for being the best.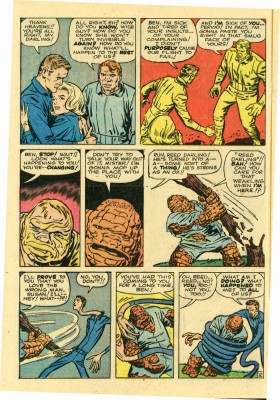 Amazing Spider-Man Omnibus Vol. I.
The complete Steve Ditko run: Amazing Fantasy #15, Spider-Man 1-38 and Annuals 1 and 2. It doesn't get better than this.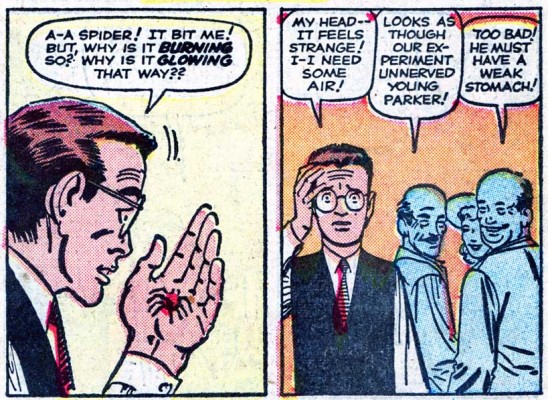 Avengers Omnibus Vol. 1.
This issue contains the first 30 comics and is a lynchpin in the connective Marvel Universe. The lee and Kirby stories, especially the return of Captain America are terrific, but this also has some of Don Heck's best Marvel work. I also enjoyed the stories in Avengers Masterworks 8 and 9, but especially 10 with the Kree-Skrull war!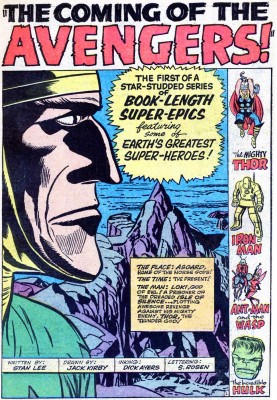 Thor Masterworks Vol. 3 and Tales of Asgard
I have difficulty with the Thor stories. While it is easy to say, "Pick up the Omnibus" this volume does not have a lot of the best Thor stories which start with issue #116. Get the Kirby/Thor Masterworks starting with Volume III? Tales of Asgard is, for me, one of the greatest epics ever in comics. There is a separate edition of that, PLEASE get it if you don't get eh earlier Thor stories.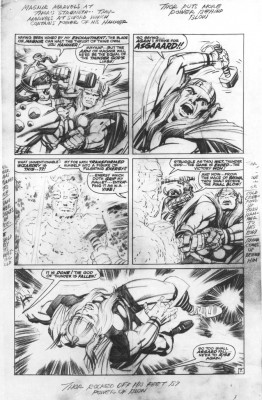 Captain America Omnibus Vol. I
The book begins with the series of 10 pages stories that originally appeared in Tales of Suspense. There are great Cap stories by Lee and Kirby, often retelling stories from the 1940.  The Sleeper stories, with George Tuska were also wonderful. "Whosever Holds the Cosmic Cube" with the Red Skull is also among my favorites.  When the stories turn to 20 pages, when Cap gets his own mag at last, the Jim Steranko Three parter is a highlight of this issue! The second Jack Kirby Omnibus is fine, but not at this level.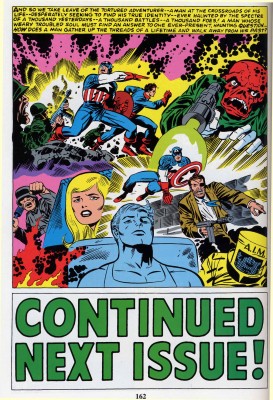 The Silver Surfer Omnibus #1
This contains all the Surfer stories from his own comics. Art is primarily by John Buscema and it is wonderful.  This was one of my favorite comics of all time.
Sgt. Fury Masterworks I and II
This is war comic for people who don't like war comics. The first 20 issues are great reading and very special Kirby starts us off, and Dick Ayers does some of his best work. Kirby comes back to do the famous Captain America issue.  This was great stuff.
Doctor Strange
The first two volumes, featuring Steve Ditko are spectacular. Strange goes from a 5 page filler to a ten page double feature and, well, is just terrific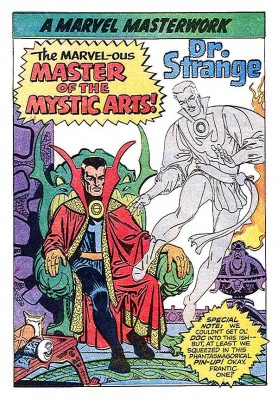 Nick Fury, Agent of SHIELD
For me this is the best of the best.  Kirby, Severin and Buscema did fine work, but the Steranko issues are some of the best comics ever done.  Great Stuff, don't miss this…it changes the Marvel Universe.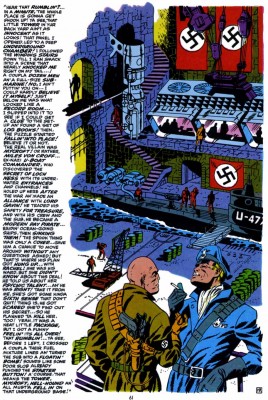 Hulk Masterworks #2 or Omnibus #1
The second Masterworks volume contains the Steve Ditko stories, which are my favorites. Many people love the original issues done by Kirby, and so do I, but to me it was the Ditko issues that created the cultural icon that has lasted forever.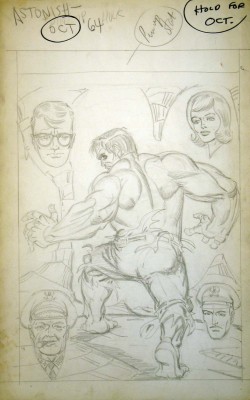 Captain Marvel: Volumes 2 and 3
Simply, it took Roy Thomas and Gil Kane to raise this character from mediocrity. Forget about the first volume, it gets good with issue #17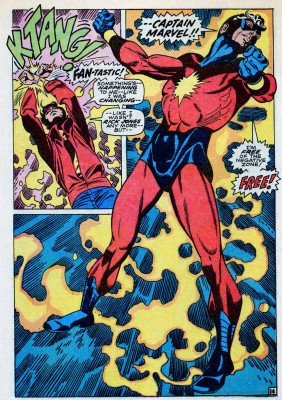 Conan (The Dark Horse Volumes)
The Roy Thomas/Barry Smith Conan was my favorite and they are collected in two Masterworks like volumes done by Dark Horse, not Marvel. These are great stories.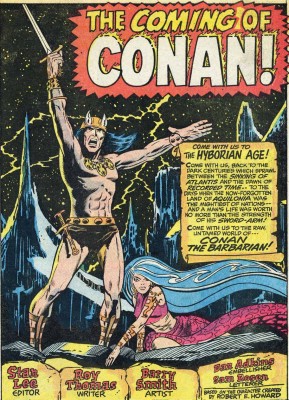 Warlock
As we move into the 1970s, there were just a few series that I give my top priority to.
I thoroughly enjoyed this series.  Get the two volumes and see for yourself.
Tomb of Dracula
Was Gene Colan ever NOT at the top of his game? For the most part, these two omnibuses tell one long Graphic Novel and it works, although it ends kind of upbruptly. But I enjoyed it.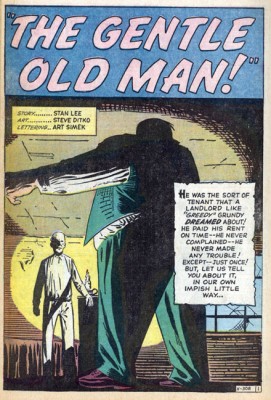 OF THE ATLAS ERA:
Again, historical concerns aside, which Atlas Masterworks the most were interesting to read:
Black Knight/Yellow Claw
These volumes are very interesting and an introduction, to most, of the Joe Maneely world of drawing. I like Maneely's Yellow Claw more than Kirby's. What do you think?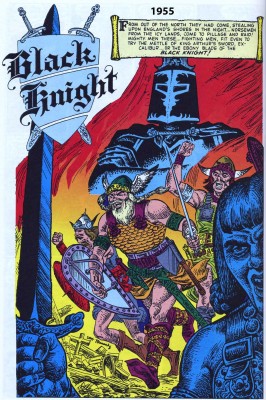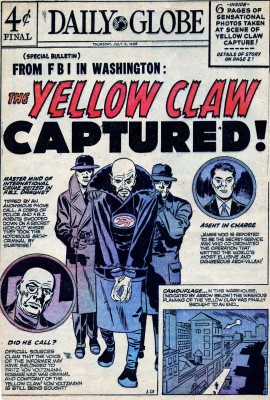 Marvel Atlas Heroes #1 and #3.
Of the Three volume set, this is interesting and features the return of the Torch, Captain America, Sub-Mariner and the fiery death of Adolf Hitler. The second volume has mediocre cold war Cap stories, but volume #3 has some really good Bill Everett Sub-Mariner Tales.
Not among my very favorites, but there are two other worth mentioning as near the top are Battlefield and Menace. Battlefield has the old fashioned war stories and Menace was one of Marvel's entries in to the Horror genre.
OF THE GOLDEN ERA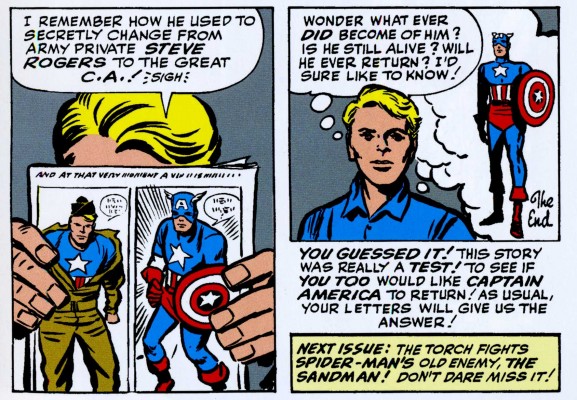 The Marvel Comics Omnibus:
Great stories, finally terrifically reproduced. The first Torch, Subby and Ka-Zar and so many others.  A great read.
Captain America, Vol. 1-4
I love these stories and not just the Simon and Kirby work but the stories by Avison were also terrific.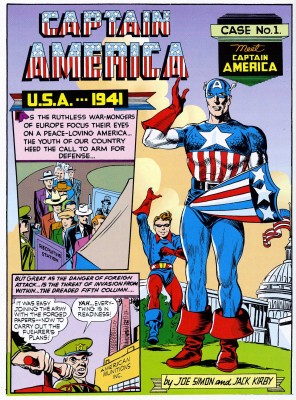 Sub-Mariner, Vol. 1-4
One word: Everett.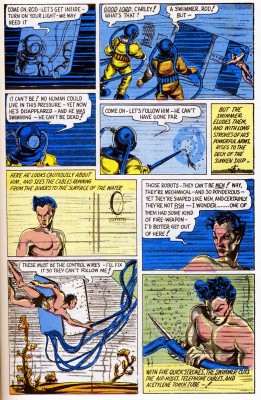 Well, that's my list. What's yours?