The Comic Book Collectors Club is sad today to report the passing of science fiction legend Ray Bradbury on June 5, 2012 at the age of 91, following a lengthy illness. Born August 22, 1920, Bradbury came to the comic book industry as a young reader of early science fiction comic strips like Buck Rogers and Flash Gordon. An enthusiastic fan of Edgar Rice Burroughs, he wrote his own sequel to the third John Carter of Mars novel, The Warlord of Mars, at the age of 12. During his teens he wrote for some of the earliest fanzines, crossing paths with Forrest J. Ackerman, and contributed fan letters to Weird Tales, where H.P. Lovecraft's literary agent Julius Schwartz was to become a future editor at DC. Schwartz also became Bradbury's literary agent, and his associate August Derleth published Bradbury's first collection of short stories, Dark Carnival, for Arkham House in 1947. After publishing his seminal work The Martian Chronicles in 1950, Bradbury began contributing stories regularly to EC Comics. EC published 26 of his stories over the next few years.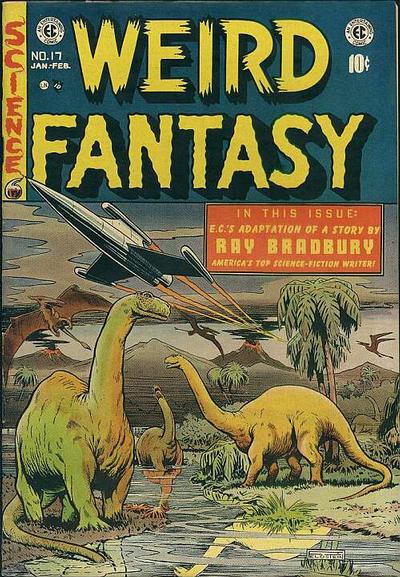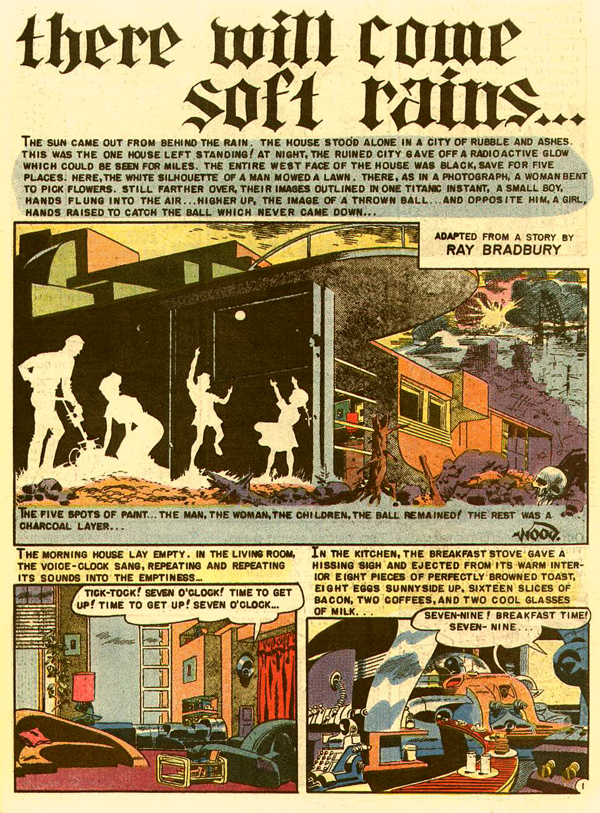 Bradbury continued to support the comic book industry for the next six decades, authorizing adaptations of his work by Topps Comics and other publishers, introducing reprints of classic Prince Valiant strips, and appearing at conventions to the end of his life.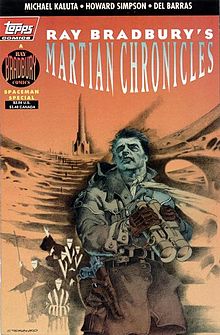 Neil Gaiman reflected in his blog upon hearing of Bradbury's passing, "I remember his 70th birthday, twenty years ago, in the Natural History Museum. A decade later I had the honour to present him with the Science Fiction Writers of America Grand Master Award and I have never seen a room of people cheer and clap with more joy than they did that night. More important than either of those things though, for me, was that I got to say thank you, in person, to someone whose fiction helped make me who I am."
Bradbury's wife since 1947 Marguerite McClure preceded him in 2003. They are survived by their four daughters.